Many cyclists who live in rainy places have already become pedal professionals under these conditions. There are those who itch to get off the workout roller and soak in a real pedal even in bad weather. And sooner or later, everyone may end up catching a rain, and in this case, a little knowledge of what to do and some appropriate clothing and accessories can make the experience very enjoyable. We contacted the pedal specialist in the rain, Philip Booth, for a short list of 10 things we can do for a pedal in the rain.
1 – Dress to stay dry
The more humid you get during the pedal, the colder. Getting wet and cold is a great way to catch a cold. Keep warm. A hooded waterproof jacket is essential in such conditions. Dress underneath a wool or polypropylene garment and wool socks (this varies depending on the temperature of the place).
Cover your shoes with something waterproof to prevent them from soaking, and wear gloves that are waterproof and windproof. Remember: your body generates sweat either in the rain or in the sun, so your jacket and clothing should breathe, or you will get wet from the inside out.
2 – Clean Lenses
In low light conditions, yellow or clear lenses are very important (provided they contain adequate eye protection). When riding in the rain, normal (dark) sunglasses greatly reduce light reaching the eyes, making it difficult to detect obstacles.
If you continue to have trouble seeing what is in front of you, a flap on the helmet can prevent a lot of rain and water spray from reaching the road to your glasses. Wearing glasses that prevent lenses from clumping is a lot of help.
3 – The damn rainbow puddle
The surface of a road (asphalt) will become very dangerous soon after the rain starts.During this time the rain will bring the oil (from various sources) to the surface, making it a great slip of oil.
Keep an eye on those puddles of water that reflect various colors – like a rainbow – because this indicates the presence of oil. Do not brake or curl in the middle of the crossroads scrolling, as this is where cars usually leave most of their waste. Watch for metallic surfaces, such as drains, or wet leaves and asphalt paints. They all get slicker when wet.
As fun as it gets in the puddles, avoid them. Many cyclists broke wheels and bones by diving into a puddle that was deeper than it looked.
4 – Keep an eye on the brake pads
A mixture of road and water debris becomes the most efficient way to consume a rubber wafer. Tablets that last a year in workouts done in dry places are not scratching iron with iron in a month under humid conditions. In addition, most rims require a full turn to expel water from the pads and begin braking. So, plan and brake early.
5 – Beware of curves
Curving in the rain can be dangerous. Put your weight as much as possible to the outside of the curve. Use your body to keep the bike more upright during the turn. If you lie on the turn, the chance of it losing grip is greater. But if done correctly, it will counterbalance the forces that tend to slip the bike.
6 – Paralamas of success
Paralamas may not be very beautiful (depends on the bike), but they are very useful. If you plan to pedal in the rain, especially if other cyclists come together, you should put paralamas on both wheels. This will increase your comfort and improve your vision while pedaling. It should be a rule in the pedal groups: rainy day, obligatory parachute.
7 – More paralamas
Do not stop there! When you realize the advantage of the paralamas, you will want to cut pieces of plastic bottle to lengthen your paralamas. The bigger the better.
8 – Chain lubricant
Use a thick bark lubricant. Go ahead, put in a lot – you better have to take the excess than having a chain caught. Remember: the lubricant only fully penetrates the links if they are dry.
9 – Lighten up
Let everyone know you're out there. Heavy rain and the brightness of car headlamps reduce drivers' eyesight, so it's a good idea to ride with bright LEDs on the handlebars and the saddlebag.
Be seen. LEDs are not expensive and work very well. A good rechargeable system is also very useful for pedaling early in the morning.
If you opt for a single LED, opt for a rear LED in the seat can.
10 – Have a rain bike
You will not turn your treadmill into scrap, will you? The best investment you can make is a bike used only for rain. Leave your parallels and bulbs on another bike. When the time closes, get her showered and be happy while the competitor rests at home.
If you do not have a bike in the reserve, look for a cheap bike (maybe an old bike) with plenty of paragliders and lights.
Gallery
Star pedal power: Celebrities getting on their bikes
Source: us.hellomagazine.com
10 Tips To Find Perfect Driving Shoes
Source: www.fueloyal.com
Ari rides her bike
Source: firstbikerides.com
Best kids mountain bikes and how to get your kids riding
Source: www.mbr.co.uk
Storms, hail strike El Paso, Las Cruces region
Source: www.democratandchronicle.com
Bicycle Rain Coat
Source: bicycle.iomotaimpact.com
Third category rider Bertie Newey wins Eddie Soens road …
Source: www.cyclingweekly.com
Is Texting the Same as Drinking and Driving
Source: www.carinsurancequote.net
PHOTOS & VIDEOS: Rain wreaks havoc across the UAE
Source: hit967.ae
Black & Purple Nail Art
Source: www.instyle.com
Shop
Source: www.missionbicycle.com
Kinesis keyboards take ergonomics to a new level
Source: www.core77.com
Pedals – Scooter, E-bike, Bicycle – Large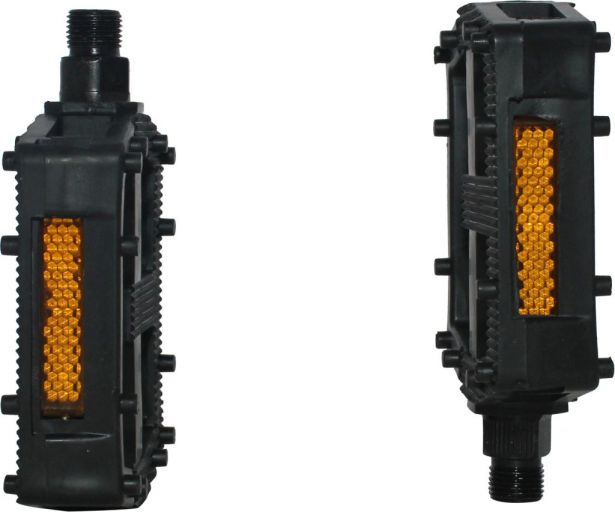 Source: multinationalparts.com
Line 6 Helix: Van Halen Tone Tutorial
Source: www.doovi.com
2015 Chevrolet Tahoe LTZ 4×4 LTZ 4dr SUV for Sale in …
Source: nashua-nh.americanlisted.com
Tour de France Bike: Yukiya Arashiro's Colnago M10
Source: www.cyclingweekly.co.uk
Star pedal power: Celebrities getting on their bikes
Source: www.hellomagazine.com
Guest post: 9 tips for a better rainy day bike ride …
Source: bikeportland.org
Thule Pack 'n Pedal Commuter Backpack
Source: wantedon.voyage
Framed Esker w Replaceable Pin Bike Pedal
Source: www.geartacker.com