Americans Greg Child, Jared Ogden, and Mark Synnott opened in December 2006 1 new via negative on the bow on the north side of the Monte Roraima, seventh highest point of Brazil, with 2739 m altitude (updated in June 2005 by the IBGE).
Mount Roraima is one of the oldest geological formations on the planet. Part of the Group of mountains called Tepui (or Plateau), with reliefs in table form, which formed about 2 billion years in South America. Only 10% of the Lot is in Brazilian territory, having your remaining in territories of Venezuela and British Guiana. The top, flattened, forms a plateau of 17 km by 6 km, and the sides feature vertical sandstone walls with more than 500 meters high. The first ascent of Mount (known) was the English botanist Everard Im Thurn, who in 1884 discovered a route of access by the Venezuelan side.
Last December the Americans opened the via Cutting the Line (D6 Villa A2 +), approximately 400 m long, with ten strung, almost all for free and negative, and with artificial climbing only to the last, passing through a waterfall.
The bow Northern Roraima was cast for the first time in 1973 by the English Mo Anthoine, Joe Brown, Hamish MacInnes, and Don Whillans. In 2003, the same Ogden and Synnott, accompanied by the climber and cameraman John Catto, climbed a nine threaded called Scorpion Wall (D6 VIIc A0), 100 meters to the left of the via of the English. The new route, Cutting the Line, begins to the left of the Scorpion Wall, a little more to the East.
Other climbs in the region – in December 2006/January 2007, opened a 20 tucked in the north pillar of the Acopan Tepui (Venezuela). Purgatory (D6 IXa), a line with 700 meters long, was opened by a German team-composed by Venezuelan climbers Kurt Albert, Ivan Calderón, Stefan Glowacz, and Holger Heuber.
Also in January, the Americans Kyle Dempster and Mike Libecki arrived to Venezuela with the intention of making the first ascent of the north pillar of the Acopan, but were disappointed when they come across via the newly opened. Opened another route, the Dempster-Libecki Variation, 13 long threaded (D5 VII A2), following the stroke as natural as possible. Climbers have observed that the via of the Germans did not take the natural route on the wall, but followed by difficult and negative snippets, with strung short and well protected, probably seeking a more demanding free climbing.
The Acopan Tepui has three other ways: large Jardinieros Paretes (VII, 10 rows), on the South face, Unate Arête (VIII A1, 20 started), and Pizza, Chocolate y Cerveza (IXa, up 21), on the Southeast face. The two longer routes, both opened by anglo-Venezuelan teams, were climbing without the use of flaps or pitons.
Gallery
Mount Wilhelm
Source: en.wikipedia.org
Adrenaline DNA
Source: adrenalinedna.com
Stunning Mount Roraima – Venezuela – World for Travel
Source: www.worldfortravel.com
Monte Roraima : Climbing, Hiking & Mountaineering : SummitPost
Source: www.summitpost.org
Homepage of Vladimir Dinets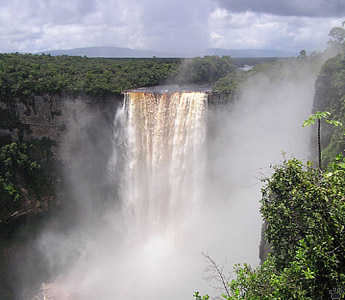 Source: dinets.info
Cheap Car Rental In Port Elizabeth. Cheap Flights To Port …
Source: et-wa.de
Cheap Car Rental In Port Elizabeth. Group C Nissan Almera …
Source: et-wa.de
Mont Roraima — Wikipédia
Source: fr.wikipedia.org
Most Iconic Photographs (OT) :: SuperTopo Rock Climbing …
Source: www.supertopo.com
Trekking in South America: Mount Roraima, Venezuela Part 2
Source: www.thesweetestway.com
Trekking in South America: Mount Roraima, Venezuela Part 2
Source: www.thesweetestway.com
Trip to The Lost World – Mount Roraima
Source: trulytraveled.com
Trekking in South America: Mount Roraima, Venezuela
Source: www.thesweetestway.com
Trekking in South America: Mount Roraima, Venezuela
Source: www.thesweetestway.com
Climbing & Exploring Mt. Roraima
Source: www.adamsamigos.net
The Hungry Vegan?: Mount Roraima and Santa Elena
Source: veggietravels.blogspot.com
Trekking in South America: Mount Roraima, Venezuela
Source: www.thesweetestway.com
Climbing Venezuela's Mount Roraima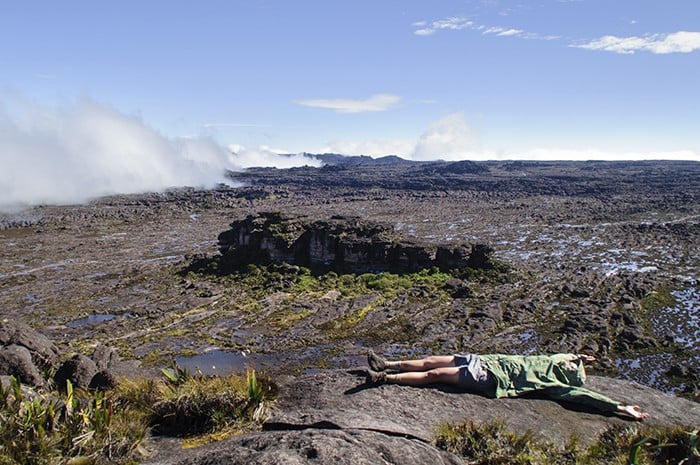 Source: www.tripzilla.com
Climbing Mt. Roraima in Venezuela
Source: adamsamigos.net
Mount Roraima Trek in Venezuela
Source: travelwiththesmile.com