Our test protocol
A dozen testers participated in the test, especially during cold nights in the snow and in an igloo (with a floor insulation adapted – see our latest test of floor mattresses ).
We are two testers have slept several times in every sleeping bags. We systematically permutions bags during the night, so as to exchange our hot notice, and record them in a test report, with associated notes. All this information were then concatenated and depth.
We have also established an objective test protocol to assess the "heat" of all the sleeping bags, independent and repeatable manner, using a model "home" and two cans of hot water at about 75 ° C, one at the bust, the other in the foot (photo-cons ). This is the same calculation as for testing the freezer of our recent test of hot mountain gloves (a Pom'Potes playing the role of the can). Our protocol is explained in more detail in Carnets d'Aventures 33.
In CA No. 33 , you will find the results of this heat test (measured at the bust and feet), and the scoring of bags according to the following criteria:
Comfort
Thermal insulation quality (by construction)
Finish
warmth / weight ratio
Quality / price ratio
Acronyms
IDFB: International Down and Feather Bureau, international association representing the down and feather industry, and offers the test standard (equivalent European equivalent: EDFA, European Down and Feather Association)
IDFL: International Down and Feather Laboratory, test labs, research, and audit on the quality of the down and feathers, but also synthetic and textile linings
Thanks
Thank you to manufacturers and companies that represent, for their participation in this test, and for putting up with the flood of questions for our investigation.
Of the 25 brands contacted to participate in our comparison test, 17 have played the game!
Thank you to the IDFL for the interest it has brought to our investigation, and his precise answers.
Thank you also to Nordic Adventure for helping with the provision of some sleeping bags.
Finally, thank you to all who contributed to this test by giving constructive advice.
The models tested
The 18 models tested are listed below, from lightest to heaviest: Click a sleeping bag photo to access the associated record.
Read also the comparative table of 18 sleeping bags tested ( below cons ) to learn all the features.
Some group photos are added below, especially for comparing the volumes in carrier bags supplied by the manufacturers …
Sleeping bags spread from left to right: Dridown Cal 6, Talus II, Bloody Mary, Small Astazou 600, Expedition 6000, Koteka 850, Altitude EXP 3-seasons, Panyam 600, VIB 800, Neutrino 600 Endurance, Phantom 15 Lite 900 Pinnacle, GT II 750, 600 Hispar, Altair, Xero and Helium 550 600 (in 2012 version of the picture)
Gallery
The Best Backpacking Sleeping Bags of 2017
Source: www.outdoorgearlab.com
Kelty Foraker Test Report by Kathryn Doiron …
Source: www.backpackgeartest.org
Eureka Kaycee 0 Deg. Sleeping Bag Test Report by Josh …
Source: www.backpackgeartest.org
23 June 2011 Arctic Visitors
Source: www.polartrec.com
REI Flash sleeping bag
Source: www.backpackgeartest.org
UKC Articles
Source: www.ukclimbing.com
7 Sleeping Bags Put to the Test
Source: www.canoekayak.com
GoLite Adrenaline 0 bag Test Report by Ryan Lane …
Source: www.backpackgeartest.org
Does EN13537 Sleeping Bag Testing Really Work?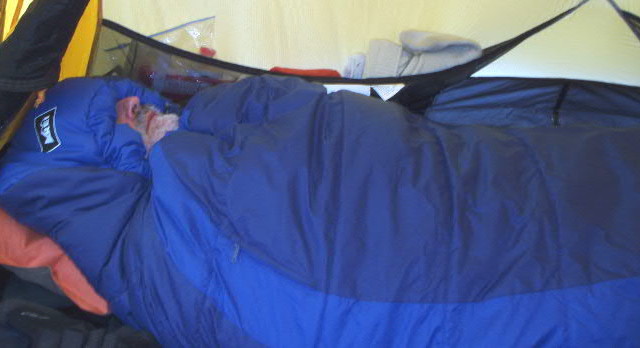 Source: easternslopes.com
REI Flash sleeping bag
Source: www.backpackgeartest.org
Big Agnes Lost Ranger 15 Owner Review by Travis Crooke …
Source: www.backpackgeartest.org
Exxel Suisse Sport K2 sleeping bag Test Report by alex …
Source: www.backpackgeartest.org
Eureka Kaycee 0 Deg. Sleeping Bag Test Report by Dawn …
Source: www.backpackgeartest.org
Not A Mummy: Zipper-less Design Offers New Sleeping Bag …
Source: gearjunkie.com
The Sleeping Bag Re-Imagined: A Field Test of the ZenBivy …
Source: www.mensjournal.com
Big Agnes Battle Mountain Bag Test Report by Michael …
Source: www.backpackgeartest.org
Coleman Klickitat X40 Sleeping Bag Test Report by Sheila …
Source: www.backpackgeartest.org
Kelty Foraker Test Report by Scott Wasley …
Source: www.backpackgeartest.org
Backpacking Kit Test
Source: www.walkhighlands.co.uk
5,000,000 steps on the Appalachain Trail: November 1st …
Source: thruhikerat.blogspot.com