In this second part we will place unusual in the post means fish but they are fish that are in the Lakes of fish and pay, here we go:
Jaú
Stick: the Jaús that were placed in the fishing grounds today can have up to 25 to 30 kg that requires heavy stuff with a stick of 60 to 80 lbs of fast action
Line: the line can be 0.80 mm monofilament or 0.45 multi mm ranging from 80 to 150 lbs
Reel/Reel: the best are Reels because of traction, but nothing prevents the use of Reels, in particular the Marine Sports Thunnus.

Hook: hooks can be large hooks 10/0 but like to use Circle Hooks for catch in the corner of the mouth
Encastoado: many use rope, but use what they call a Kevlar line, the same that comes on the ends of the telescopic sticks, what some call the Halter, buy black and tie the hook
Baits, use fish head, or steak, fish better as Tuvira or tilapia.
Local Tip: the Jaús like structures in deep places, compete for food with the famous Pirararas and it is common to catch one of these in the search by leather giant, when the fish hook, early on, hold the fish and pull the fish away he pull because it will go to engage her and the line can from , for being a fish has no large battles explosive with the fisherman, use your speed to win the fight.
Pirarucu
Stick: to give a good pinch use a 30 lbs above 6 feet of quick action, even biting a good-sized fish stick and the equipment should be light to avoid dragging the fish kill and drowned.
Line: the line can be 0.30 mm multifilament or a 0.45 mm mono should have between 50 to 70 lbs, for being a jumping fish the Pirarucu can fall in line and your body can cut the line, so when he jump release the line to avoid losing him
Reel/Reel: use low profile Reel with a good drag, or a round profile, not too big.
Hook: the best is definitely the Circle Hook for handle well the fish and hook in the corner of the mouth prevent the fish swallow and grab the throat
Encastoado: use a fluorocarbon of 0.70 mm to avoid wear on line, stay tuned to the leader not to lose the fish by the wear line.
Bait: can be used artificial lures or natural baits surface, always in water or surface, such as sausage, piece of Scab or Tilapia with ball.
Local Tip: when the fish come up to breathe the metro 1 bait catapult him to prevent him running, also avoid making noise, it blows away, use sinker or float light.
Scab/Trairão
Stick: use a quick action of 30 lbs of 6 feet are hard and mouth fish escape very easily.
Line: use a multifilament line 0.20 mm or 0.37 mm mono these fish have a hard mouth multifilament comes out ahead, but if the choice is bamboo stick use a mono 0.80 mm
Reel/Reel: the best are low profile Reels for fishing with artificial and Reel fishing natural bait 2000
Hook: use the short Rod Live Bait hooks 3/0
Encastoado: use hard flexible or 26 Encastoado 60 lbs to avoid the sharp teeth, can also use nylon leader 0.80 mm.
Lures: use artificial lures all kinds of artificial surface, water and half from bottom, if you want the best natural baits are beef, Lambari, dead or alive.
Local Tip: the best place is with structures, throw the bait out there, work slowly, Scab and betray are tricky in the artificial water bottles via bestfishingessentials.
Gold
Stick: use 20 to 30 lbs rods of at least 6 feet, quick action to give a good strike and so that the hook penetrates into your mouth.
Line: it is advisable to multifilament lines by low elasticity, but the leader must be made of monofilament 0.50 mm.
Reel/Reel: there is such a difference, if you choose to, the best option is the reel for lightness, but if you choose to prefer natural Windlass. If you want to use a fly average stuff
Hook: I like to use the Circle Hook Mutsu Marine Sports 6/0 or 6/0 size 12146.
Encastoado: in the Golden fishing is not as big as in the rivers therefore a leader of 0.60 mm mono avoids cutting of teeth, but if you prefer to use a flexible steel cable 30 lbs.
Bait: Fish and pay for one of the best baits for Gold is the sausage in half water, use a ball and put a hook to 1 meter below with the bait, also use dead or alive Lambaris. halfway or Fund? This will depend on the habits of the fish, you can also use fish fillet or Tilapinha alive (cub of Tilapia). on the fly do a flashy steamer and up to 10 cm.
Local Tip: the center of lagos gives good results, but also busy areas as attending Golden the aerator.
Peacock bass
Stick: use a 5 feet 10 to 15 lbs, medium action.
Line: one of the best options of 0.30 mm monofilament line is but if you want to use a multi 0.20 mm.
Reel/Reel: If you choose to use a Spool for fish light, or a Reel micro, your taste, what's important is the equipment be light to avoid the tiredness in the hands and arms, because the fish won't go more than 5 kg, it is also interesting to use fly equipment.
Hook: in the case of natural baits opt for the Wide Gap hook, it helps in strike and time to let the bait alive longer. Additionally decreases the chances of a scab intruder cut the line.
Encastoado: it is not necessary, but the risk of screwing a scab or Trairão is large, so use a fluorocarbon of 0.35 mm, tied to a steel cable of 7 cm of 10 lbs.
Lures: use artificial lures up to 8 cm the type will depend on where and when it will be fishing, the Peacock bass usually attack artificial dam and half water in summer and Spinner, Jigs, Rubber Jig in winter. no fly Streamer of up 6 cm use, make an tied discreet with slow movements, but with brilliant material to attract the fish. If you choose to use natural bait alive Tetra's obligation.
local Tip: to catch a sight of the shoal is recommended tucuna first, then throw the bait to 5 meters from the school and working to avoid dispersing the shoal, if you hook a drop-away from where you are fishing for the fish caught can scare off the shoal and decrease the number of nibbles.
Note: the most common species in the fish and pay are: Paca, blue, yellow, butterfly and Pinima.
Gallery
Fishing the Thick Stuff for Bass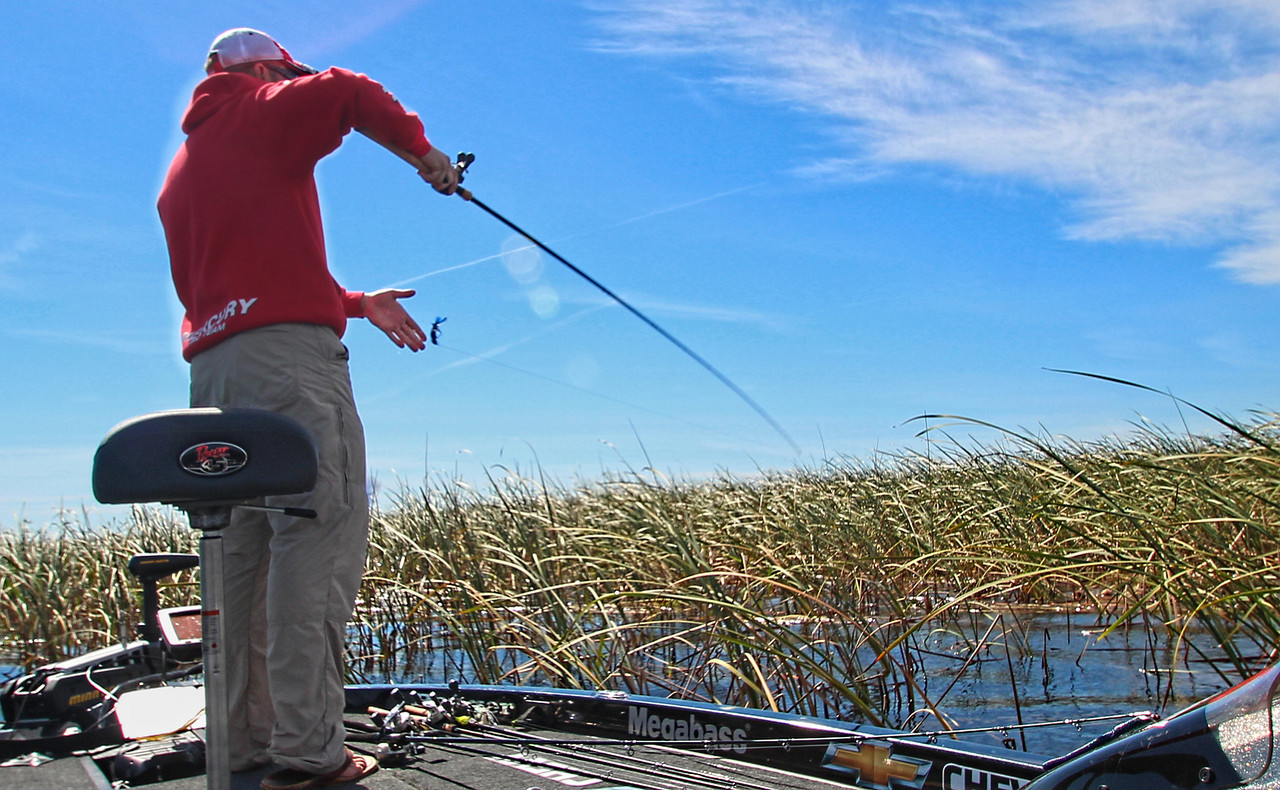 Source: www.outdoorhub.com
38 best Ice fishing images on Pinterest
Source: www.pinterest.com
2 Part Mold Fishing Lure Cast Using PowerMold …
Source: www.youtube.com
Sue's delicious Stuffed BBQ Trout
Source: mrfisherman.wordpress.com
Fishing stuff DUDLEY, Dudley
Source: www.useddudley.co.uk
Stuff does not want you to read this: Part two – Whale Oil …
Source: www.whaleoil.co.nz
133 best Fly Fishing images on Pinterest
Source: www.pinterest.com
Beach Fishing For Flatfish
Source: www.anglingdirect.co.uk
Live chat: Gone Fishing, Stuff and RNZ's true-crime …
Source: www.stuff.co.nz
Beach Fishing with Alvey Part One
Source: www.youtube.com
Steelhead Fishing Bloopers Part 2
Source: www.youtube.com
ICAST 2015 New Bass Fishing Stuff – part 2 – BassBlaster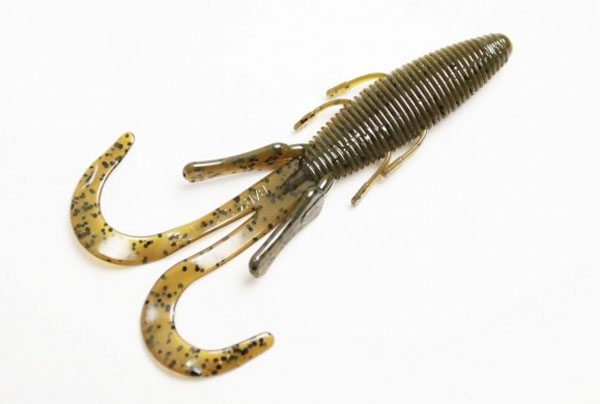 Source: bassblaster.bassgold.com
fishing part 2
Source: www.youtube.com
Baitfeeders For Spring Trout and Catfish
Source: blogv2.okumafishingusa.com
Funny Fishing Memes
Source: www.pinterest.com
Fishing Bloopers 2011 Part 2
Source: www.youtube.com
Where The Big Fish Rises, Part II Bosnia, Fly fishing …
Source: www.youtube.com
Terraria 1.3 Fisherman Challenge Part 2: Angler, Crates …
Source: www.youtube.com
STEELHEAD FISHING PART 2
Source: www.youtube.com
River Monsters Part 2 – Reel Fishing III Part 1
Source: www.youtube.com